THE CREATIVE COLLECTIVE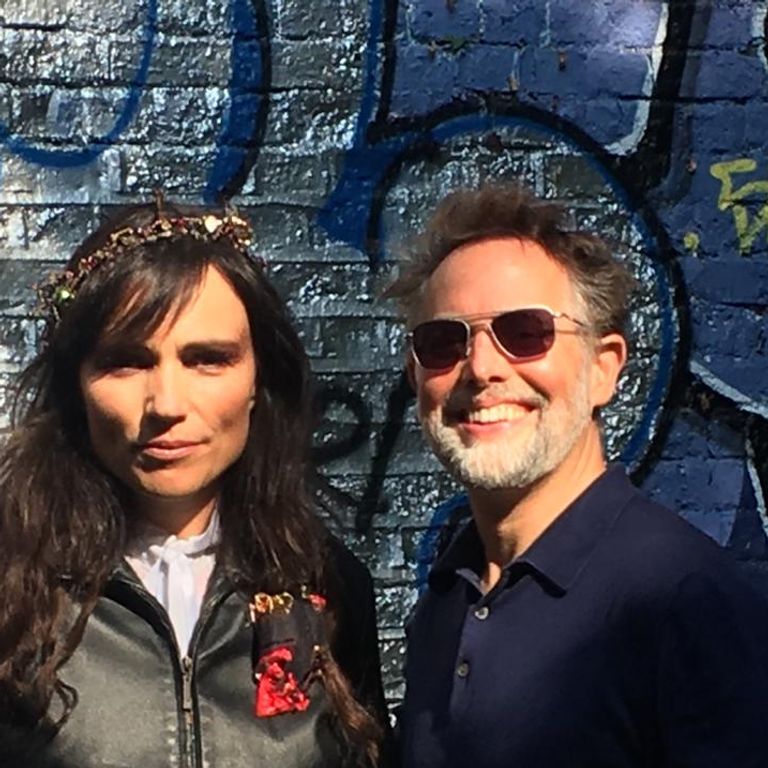 MICHAEL O'DONNELL
DIRECTOR
Michael began his career as a ballet dancer studying at the prestigious School of American Ballet. After dancing in several international ballet companies he was chosen by Jerome Robbins to be a dancer in his Broadway musical Jerome Robbin's Broadway. From there Michael went on to perform in six Broadway shows including Victor/Victoria starring Julie Andrews, Cabaret directed by Sam Mendes and Spamalot. He began his directing career setting these shows beyond their life on Broadway. Next he was called to care for Disney's shows and was Resident Director of The Lion King and Alladdin in Australia where he was Resident Director and Dance Supervisor.
Michael is currently the Supervising Resident Director of The Lion King in the West End and the UK Tour. As the show had to close in March due to Covid restrictions he was actively seeking an outlet for his choreographic and directing talents. On a chance meeting with Kitty Coburn he listened to her breathtaking rendition of Ordinary World by Duran Duran. They instantly set on the idea of capturing the moment we are all currently living in and started to put together a team to bring the project to life.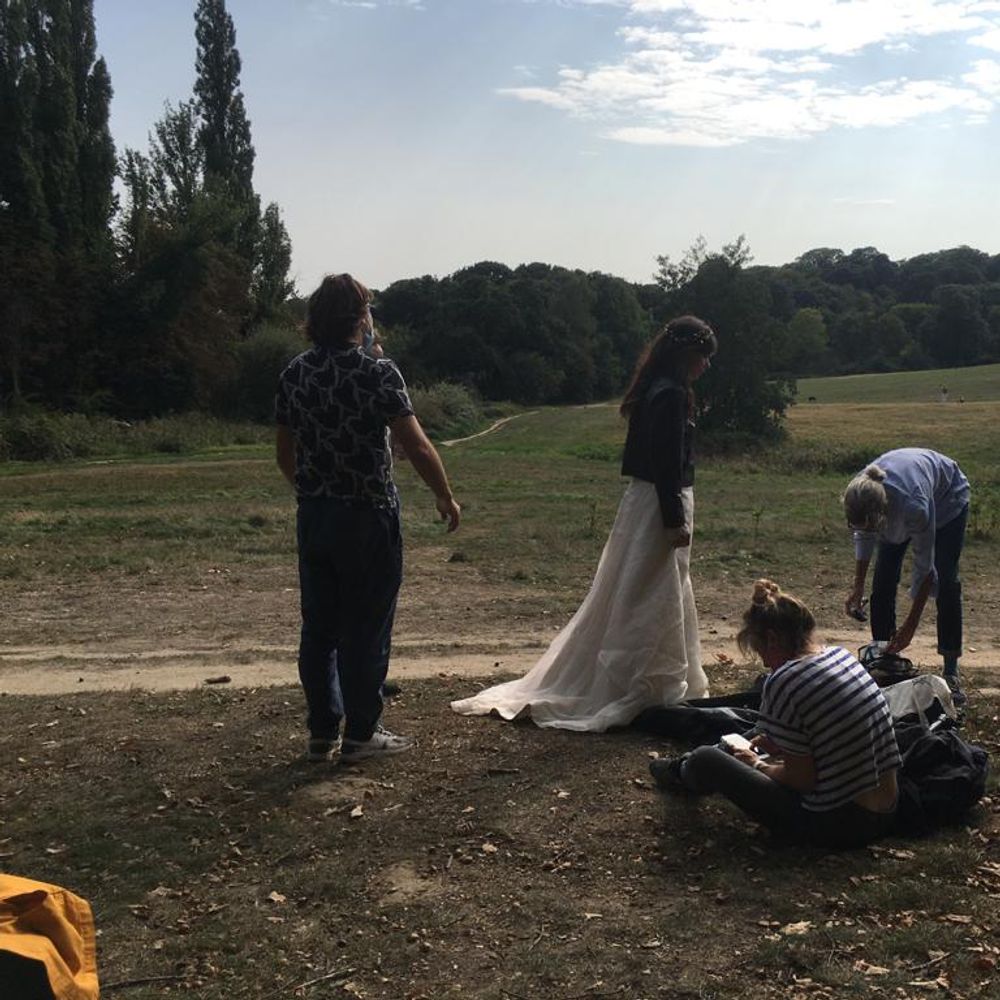 CREATIVE COLLECTIVE
BRINGING DANCE, MUSIC & FILM TOGETHER
Unable to perform on stage to a live audience, moved by the impact on creative friends and musicians from the closure of venues, and witnessing the devastating impact that Covid has had on the theatre and production industries, Kitty was compelled to do something to bring fellow professionals together with a common goal, whilst raising much needed funds for NHS hospitals. And from there the Creative Collective came to life, with each member of the team donating their expertise and time for free to support the charity project.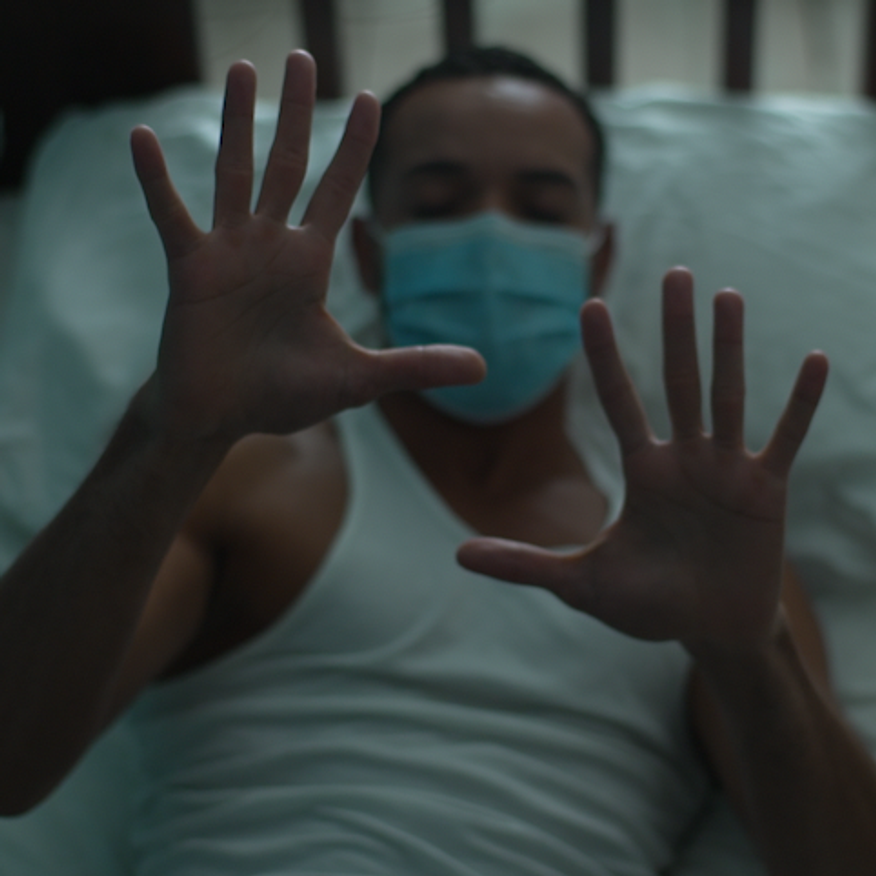 CHICO LINS
PRINCIPAL DANCER
Francisco 'Chico' Lins was born in Recife, Brazil and studied at the São Jose do Rio Preto Ballet. Attracted to the lure of travel his earlier credits include P&O's Pride of Bilbao Legends; and TUI Cruises Island Escape - Magic of the Musicals. The Lion King marks Francisco's West End debut and has been with the company for 7 years.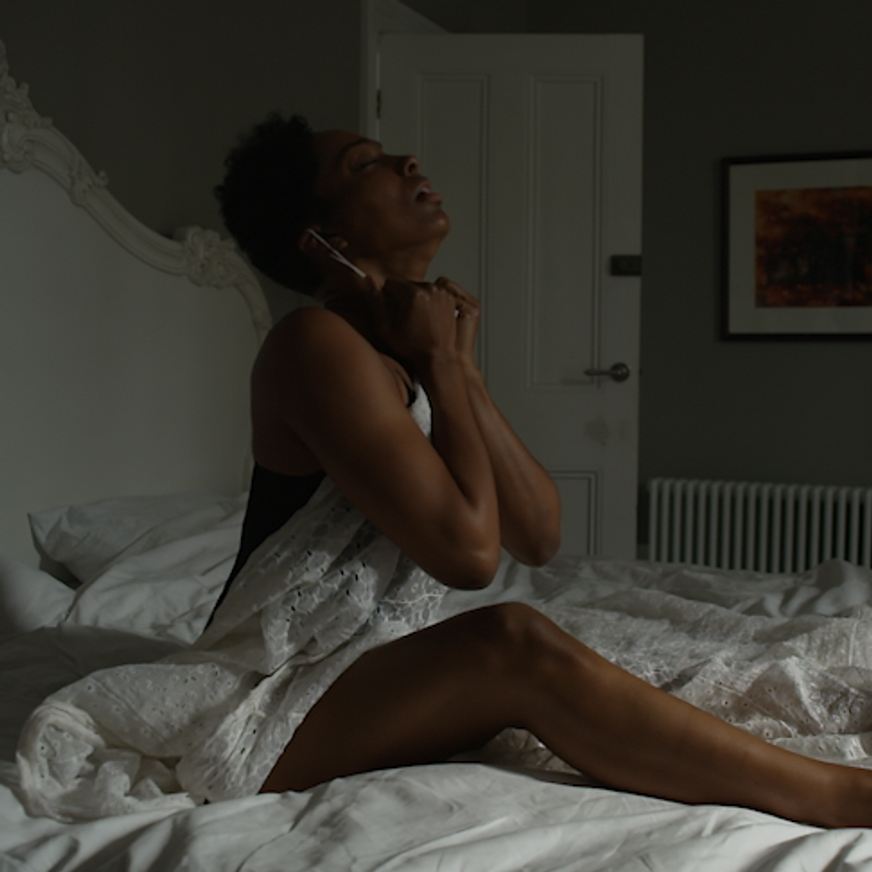 Darcel Osei
PRINCIPAL DANCER
Darcel Osei was born in Saint Vincent and raised throughout the Caribbean, but Saint Lucia is where she calls home. She started dancing at age 5 in Antigua and at age 9, on her parents' return to St. Lucia, she joined the Les Enfants Dance Company and at age 18 became a founding member of St. Lucia Dance Theatre Company.
She has attended various dance schools throughout the Caribbean and the US, including Ballet Creole Dance Company in Toronto Alvin Ailey and Jacob's Pillow programs. Most recently, she was a dancer in Disney's "The Lion King", the UK ensemble, from 2011 to 2020, where she held the post of swing and dance captain. Darcel has a BA in Dance and Kinesiology.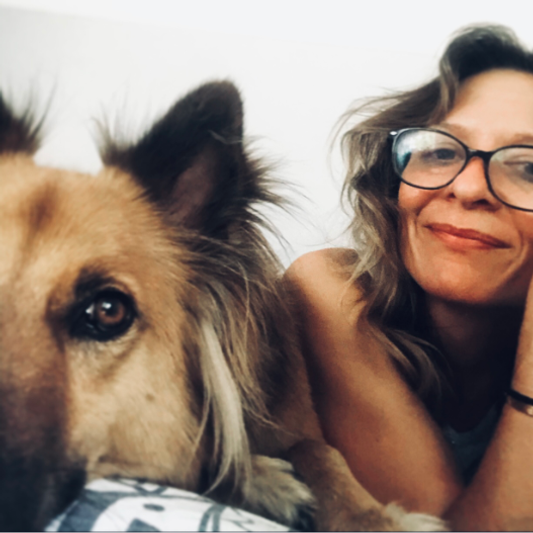 Laura Gordon
CASTING & MARKETING
Laura began her career in digital marketing and advertising, working for some of the world's most iconic brands - and had become increasingly involved in storytelling. She knew she wanted to make the jump into film and television, and landed on casting as a new career direction. Then COVID hit. With determination, and some luck, she managed to secure work-experience with a leading casting director and had hoped to carve out new opportunities and a network of colleagues. With the arts scene in terrible trouble, she was unsure of how to move ahead. An accidental meeting, reunited Laura with her old school friend Juliette Otterburn Hall, who introduced her to the project. Wanting to support the arts, have a creative outlet, and to give back to the community, she embraced the project with passion and enthusiasm. With some lessons learnt, Laura still wants to embrace a career in casting and is looking to a (hopeful) future ahead.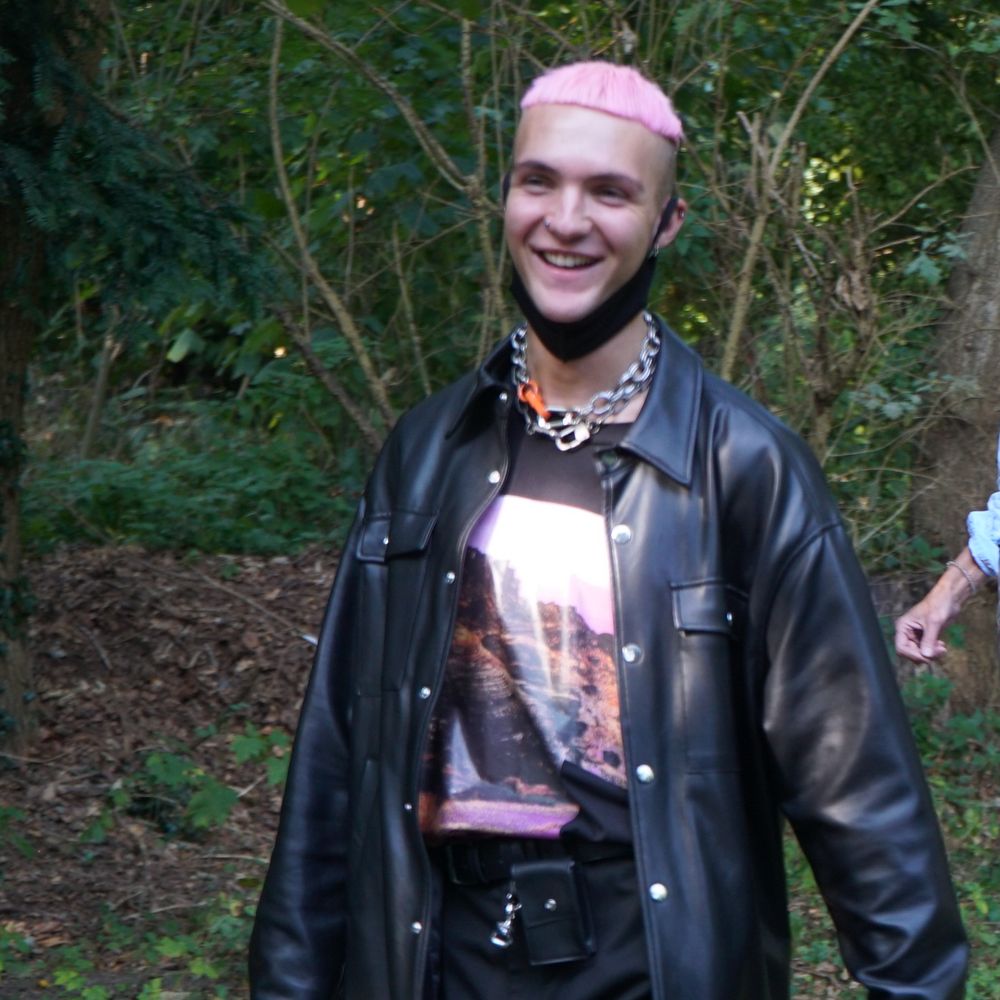 Callum Smith
COSTUME
Callum Smith is a fashion stylist based in London. "This lockdown has been very challenging for many of us freelancers, especially in the creative industry. Keeping busy with creative projects has been supper important for me. Collaborating with people that understand the struggle through these challenging times. When Kitty approached me whilst I was shooting on Hampstead Heath, it was a no brainer that I wanted to be involved in this project. My role with the styling was to portray this thing called "new normal" getting dressed up, but nowhere to go. All wearing glamorous garments and jewels to sit around the house, awaiting the n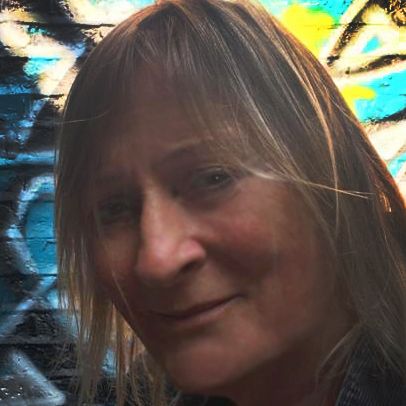 Corin Campbell HILL
PRODUCER
Corin is an award winning film director, a screenwriter, playwright and actress. She has produced and directed shorts, directed fringe plays and a play for TEN, A Stop the War Benefit, at the Royal Court. She trained in theatre and film, working as First Assistant director to eminent directors, particularly with Alan Clarke on his late films. Her documentary about his work, Director: Alan Clarke, led a retrospective of his films on the BBC and at festivals worldwide. 
Corin's work includes the BBC film Criminal, inspired by the tragic life of a 17 year old boy. Widely shown at festivals, it won prizes including Best Film at Chicago Film Festival and, one of three women to win it, the RTS Best Single Drama Award. Corin was nominated for the Women in Film Creative Originality Award.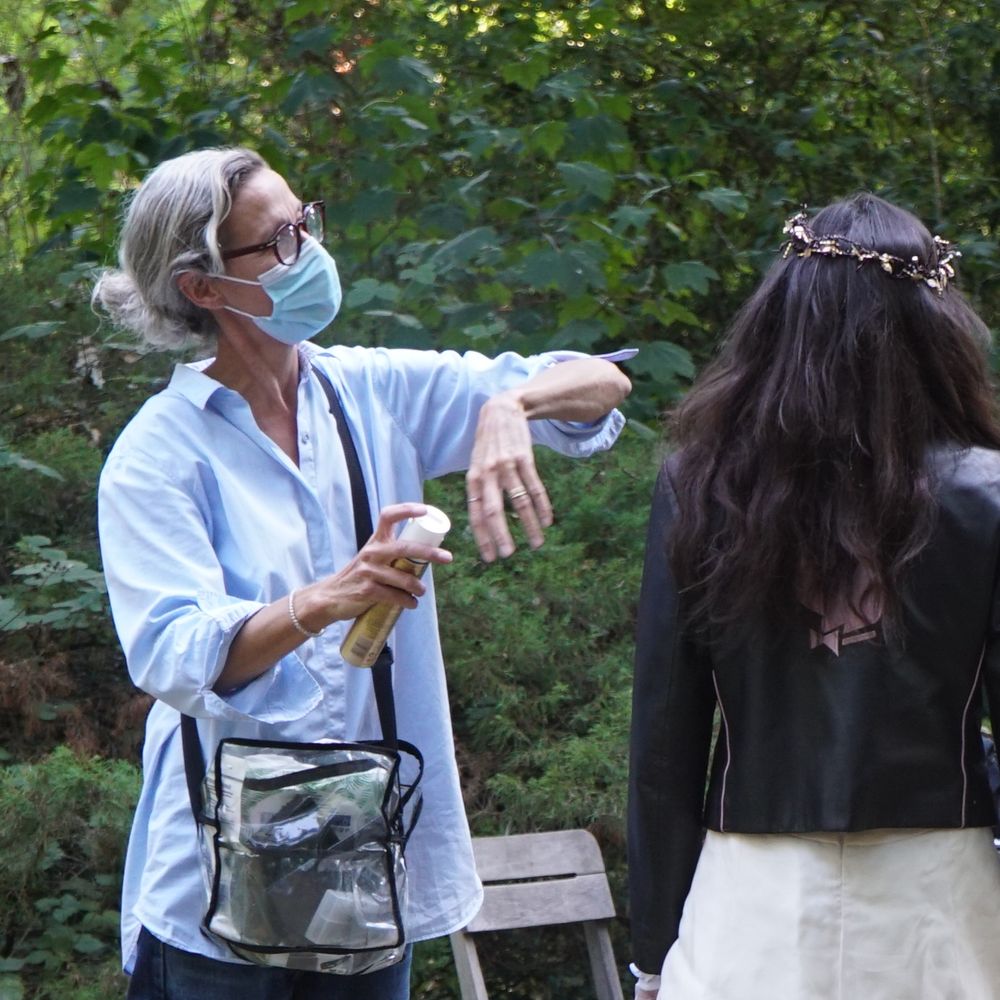 SARAH SIMONS
MAKE UP AND HAIR
Sarah is a freelance London based make-up & hair designer with thirty years experience in advertising, film, television and photography. 
"I was delighted to be involved in the 'Ordinary World' shoot, a project that captured this moment in time through artistic collaboration. This resonated given the impact this pandemic has had on the lives of the many people within the creative arts industry in the UK."